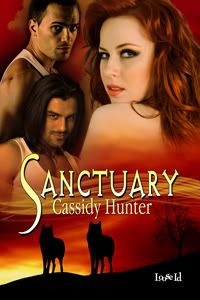 Kimberlyn is a were at odds with herself. She longs to express her true nature, but she's not sure what that is. What she knows is that she needs lovers who can satisfy her needs for rough sex and submission. What she doesn't know is that as the only Healer of her kind, she's incredibly valuable to the pack that can claim her.

Pack Alpha Logan and his partner Andrew need a third to solidify their pack and protect it from the Bears who want to take over. They know Kimberlyn's their girl from the moment they lay eyes on her. Now they just need to convince her they can fulfill her darkest desires. And to keep her away from the Bears.


Publisher's Note: This book contains explicit sexual content, graphic language, and situations that some readers may find objectionable: Anal play/intercourse, dubious consent, exhibitionism, ménage/moresome (m/f/m, m/f/m/m), same sex interaction (f/f), sex while in shifted form, voyeurism.
Cover Art by
Valerie Tibbs